Biodiversity offsetting (FERN)
FERN / January 2014

FERN has produced a series of briefings strongly criticising the concept of biodiversity offsetting which "relies on the premise that biodiversity lost in one place can be replaced in another".
The three briefings cover definitions of biodiversity, current European Union policy, different types of offset (averted loss, restoration offset, creation offset), critiques of these schemes, and case studies from the UK and France.
FERN argues:
Biodiversity is not an item on a shop shelf: offsetting ignores how unique and interconnected biodiversity is and overlooks the importance of nature for local communities who are negatively impacted when local wildlife is damaged. Worst of all, rules about how we determine land-use depend upon whether a company can pay for an offset, not on what local communities want. 

Just as with carbon trading, trading ecosystem credits will allow companies to bypass laws designed to limit environmental damage.

Ignoring the social element: ecosystem trading is the opposite of pro-poor development because communities are sidelined and protected ecosystems do not help affected communities. 
1) What is biodiversity and why is it important?
2) What is biodiversity offsetting and why is it problematic
3) Biodiversity offsetting in practice
Click on powerpoint presentation that visually demonstrates the dangers of biodiversity offsetting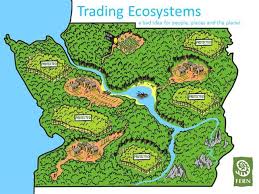 ————————————
This summary was prepared by Why Green Economy?. The views expressed have been paraphrased. See the original source for more information.