Beyond Rio's Disappointment, Finding a Path to the Future (Fred Pearce)
Fred Pearce / Yale Environment 360 / June 2012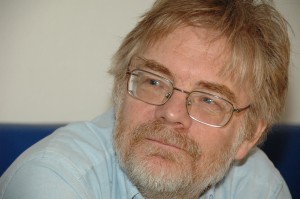 Twenty years after the historic Earth Summit Fred Pearce says the outcome of the United Nations Conference on Sustainable Development, known as Rio+20, was a weak decision text with few commitments.
Overall there was a lack of political will from governments to tackle the on-going degradation of the environment, high rates of species extinction and rising climate change.
But he says there is some comfort to be taken from ideas about green economics that aim to calculate nature's value. The idea is that this would make it visible in countries' and companies' accounts and therefore influence their policies making environmental protection an investment instead of a cost. He describes it as: "rather than fighting the power of capital, or trying to legislate away its environmental downsides, the idea is to harness market forces to turn economies onto a green track".
Pearce notes the large presence of the private sector compared to the first Rio conference in 1992. There is now a greater emphasis and role for the private sector given the underwhelming commitments made by governments. The business representatives he spoke to believe public-private partnerships are the way forward. An example is the example of the Sustainable Energy For All initiative, to provide electricity to billions by 2030, promoted by the UN that uses public funds to leverage business backing.
Pearce asks: "Is this the salvation of the world, or a headlong rush into an unsustainable future under a green logo?". He says there are critics from civil society who argue all of this is an attempt to greenwash companies activities and that it's not possible to separate ecosystems to value them.
————————————
This summary was prepared by Why Green Economy?. The views expressed have been paraphrased. See the original source for more information.