Consultancy profiles: Dario Kenner
With a strong interest in the environment Dario Kenner set up Why Green Economy? as a space to discuss the emerging green economy.
Thematic areas of expertise:
Natural capital and ecosystem services
Green economy and green growth
UN climate talks (UNFCCC), climate finance and REDD+
Rights of indigenous peoples
Experience and skills:
Experienced researcher.
High-level lobbying at UN climate change negotiations (COP15, COP16, COP17) and Rio+20.
Teaching and training workshops.
Masters and Degree in international politics and development.
Fluent in English and Spanish: interpreting and translation.
Profile on Twitter. Based in London, United Kingdom.
————————————
Contact
For more information and to discuss how we could work with you: whygreeneconomy@gmail.com
————————————
Examples of reports and briefings:
Reports: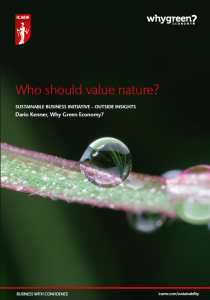 Who should value nature?
Report for the Institute of Chartered Accountants in England and Wales (ICAEW) exploring who should value nature in developing countries.
Report presented at: Rethinking Capitals conference (ICAEW, December 2014), University of Cambridge (Department of Geography, Political Ecology Group, April 2015), Anglia Ruskin University (Global Sustainability Institute, April 2015), University of Oxford (Environmental Change Institute, May 2015).
————————————————
Briefings: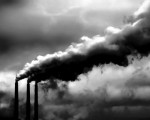 Multilateral Development Banks' unburnable carbon
Briefing for the Bretton Woods Project on MDBs' fossil fuel investments and exposure to the carbon bubble.